AAAH Background
In 2005, AAAH, a regional partnership mechanism, was launched by 10 founding member countries in response to international recognition of the need for global and regional action to strengthen country capacity for human resource for health (HRH) planning and management. The AAAH is part of a larger movement to enhance HRH development as articulated in Kampala Declaration and the Agenda for Global Action. The AAAH membership has gradually expanded. Currently, AAAH is composed of 22 countries, consisting of 10 countries from SEAR (South-East Asia Region), 9 countries from WPR (Western Pacific Region) and 3 countries from EMR (Eastern Mediterranean Region) with the latest members being Jordan, Pakistan,  Iran and Timor Leste. AAAH coordinates with partners to strengthen joint effort in advocating HRH, provides technical support and augments country-level HRH development through regional collaboration. It aims to ensure sustained commitment addressing HRH needs through research, and contribution to policy development.
The conference is the main platform organized by AAAH for learning and sharing knowledge related to HRH and strengthening HRH capacities among the member countries, HRH experts, and international agencies. The conference was held annually from 2006 to 2012, and then every 2 years since 2014. The COVID-19 pandemic has resulted in 642 million infections and 6.6 million mortalities worldwide, and it has shown how fragile health systems are. As a result, it has dramatically affected lives and health of health workers. In May 2022, the 75th World Health Assembly adopted the Working for Health 2022–2030 Action Plan as a platform and implementation mechanism for accelerating investments in health and care worker education, skills, jobs, safeguarding and protection. It calls on Member States to implement the Working for Health 2022–2030 Action Plan and integrate its objectives and actions into workforce planning and financing, education and employment, and protection and performance, within their health and care workforce strategies at national and subnational levels. In this regard, this Action Plan will support global HRH policies and the future scenarios of health workforce contribution by AAAH members.
In addition to these milestones, AAAH members have identified common priorities for HRH to be achieved by 2030 which include a) ensuring equality of access to health workers, b) reducing dependency on foreign-trained health workforce, and c) improving the completion rate of health professional graduates. There was an emphasis on strategies for capacity building, knowledge generation and management and policy advocacy and recommendation to help strengthen health systems in order to achieve effective health systems in the Asia-Pacific region.
AAAH Announcement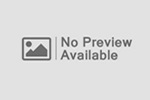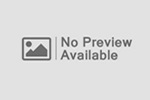 HRH NEWS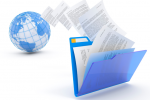 August 17, 2020
Presentation_Intersession__Sr.Eva Maamo.pdf Presentation_Intersession_Prof Dr Le_ Health Education reform in Vietnam.pdf Session 2_19Nov2018_AAAH GSHRH…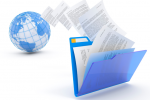 August 17, 2020
Theory of changes (TOC) and role of national, regional and global agencies to…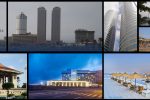 August 17, 2020
Concept note conference 14 Jan 2016 Call for Abstract for Advertisement 2016