Health workers have faced many challenges from the beginning of the COVID-19 pandemic until the present
It has dramatically affected the lives and health of health workers. Abdul, Fendt-Newlin, Al-Harahsheh, Campbell reported on "Our duty of care: A global call to action to protect the mental health of health and care workers" in 2022 that prevalence estimates of mental health symptoms among health and care workers during the pandemic range between 23 and 46 percent for anxiety and 20 and 37 percent for depressive symptoms. Health and care workers reported that burnout and moral distress, which affect mental health and well-being, and which have long plagued the health workforce, worsened because of the pandemic. Estimates of burnout during the pandemic ranged from 41–52 percent in pooled estimates. Physicians and nurses experienced the highest levels of burnout compared to other health professions. Burnout was associated with increased contact with COVID-19 patients, lack of personal protective equipment (PPE), and work stress. The Action Plan emphasizes the importance of the health and care workforce to the health of populations, to health systems resilience and to economic prosperity and focuses on three key and cross-cutting priority areas: planning and financing, education and employment, and protection and performance.
The conference is a main platform that AAAH has organized for learning and sharing knowledge related to HRH and strengthening HRH capacities among the member countries, HRH experts, and international agencies. The conference was held every year between 2006 and 2012, and then every 2 years since 2014. For the 12th AAAH conference, the conference platform will be a side meeting of the PMAC conference in 2023 with hybrid approach that includes onsite and online conference to gain more opportunities for participants to share their experiences and lesson learned about resiliency of health systems and health workers during post-COVID-19.
Global HRH policies, the future scenario of health workforce contribution to 2030 SDG3 commitment
The theme of the 12th AAAH Conference 2023 will be the focus on Learning from the COVID-19 pandemic: strengthening health workforce and health system resilience. To update Global HRH policies, the future scenario of health workforce contribution to 2030 SDG3 commitment; impacts of COVID-19 on International migration of health workforce; health practitioner regulation and continuing profession education on public health function which support pandemic response, roles of PHC workforce in response to population health needs and public health emergencies, and to share good practice on HRH strategies, implementation, and solutions to address challenges of HRH, population health needs and public health emergencies by AAAH members.
Save the date to register for the 12th AAAH conference
24-25 January 2023
Venue
Side meeting of Prince Mahidol Award Conference (PMAC 2023)
World Ballroom B, FL. 23
Centara Grand & Bangkok Convention Centre at CentralWorld and online (hybrid platform)
**Onsite walk-in registration is not allowed**
AAAH Announcement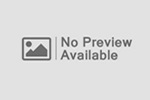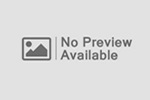 HRH NEWS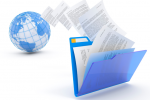 August 17, 2020
Presentation_Intersession__Sr.Eva Maamo.pdf Presentation_Intersession_Prof Dr Le_ Health Education reform in Vietnam.pdf Session 2_19Nov2018_AAAH GSHRH…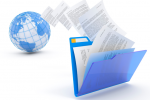 August 17, 2020
Theory of changes (TOC) and role of national, regional and global agencies to…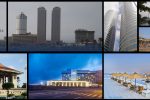 August 17, 2020
Concept note conference 14 Jan 2016 Call for Abstract for Advertisement 2016